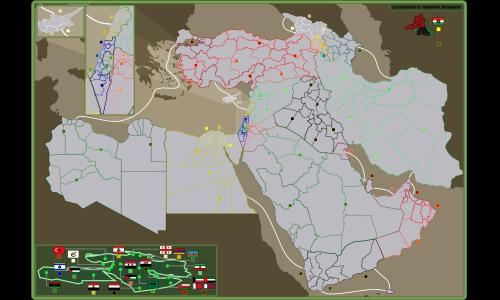 Middle East Expanded
Created by

Seleukos
(
all
)
Went public on 12/23/2020
Number of ratings: 24
Average rating: 3.875 / 5
272 territories, 80 bonuses, 1 distribution mode
Description
A map of the Middle East, expanded to include Libya and the Caucasus, commissioned by Napoleon Bonaparte.

Thanks to Murk, joeydavis761, and Nikitan for help with testing. Thanks to ɠanyɱedes and dorex time for pointing out improvements.

A note on superbonuses: They have been fine-tuned so that together with the bonuses within them the player ends up getting a 0.7-0.75 armies to territories income ratio.