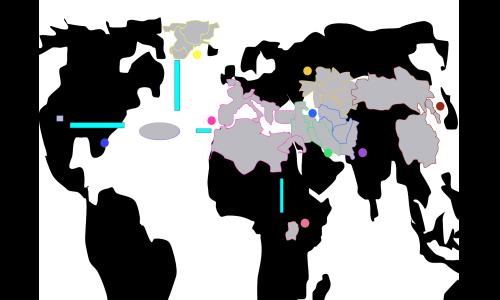 All "Actually Important" Parts of the World.
Created by

The cewltonians

(
all
)
Went public on 11/9/2020
Number of ratings: 14
Average rating: 2.3571 / 5
31 territories, 9 bonuses, 0 distribution modes
Description
It's a bad map. Includes all "Actually Important" parts of the world. I'll be happy when I get a bad review from you, since wanna see how low this star rating can get :)
Reviews
Review by
pitulnik
on 11/9/2020.
I would give you some stars for the humorous names, but I will not go against your wish :) Funny note: It is so bad but still could be worse. Bonuses are too much balanced and it has some graphics in the background, disgusting! I hope that next time you will come with something really awful, not with this average WZ map.
2 out of 2 people found this review helpful.
Review by

ɠanyɱedes
on 11/12/2020.
Karagandy should be part of the Kazakhastan bonus.
0 out of 0 people found this review helpful.