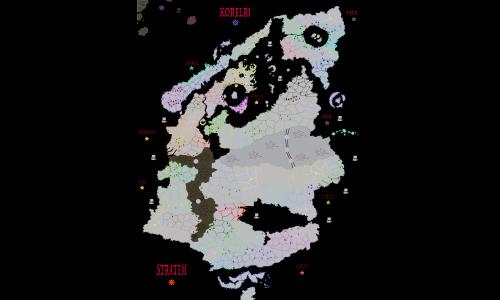 Korelri (Malazan)
Unlocks at level 45 or with the
Mega Maps Pack
#Fictional
Created by
EndlessFlame27
(
all
)
Went public on 3/8/2021
Number of ratings: 17
Average rating: 3.9411 / 5
585 territories, 101 bonuses, 0 distribution modes
Description
The Continent of Korelri, for the World of Malazan.
Reviews
Review by
pitulnik
on 5/12/2021.
Nice big map with good graphics and bonus organization. Terrirory names are thematical and well-worked out. This map is quite undervalued at at this very moment.
2 out of 2 people found this review helpful.
Review by
Sir Kristopher

on 6/21/2022.
Loved it!
1 out of 1 person found this review helpful.