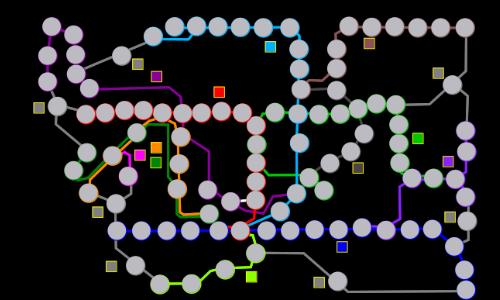 Hong Kong Railway Map
Unlocks at level 27 or with the
Mega Maps Pack
#Real World
Created by

Nikitan
(
all
)
Went public on 8/7/2020
Number of ratings: 20
Average rating: 3.15 / 5
104 territories, 19 bonuses, 8 distribution modes
Description
All connections that aren't stations award you -1 each.

WARNING: PLEASE DO NOT USE THIS WARZONE MAP AS A GUIDE TO THE MTR. THIS WAS SIMPLY MADE TO BECOME A FUN AND PLAYABLE MAP.
Reviews
Review by
T]-
on 9/25/2020.
Good for its complexity approach, but I think points 6 and 7 need a lot of time to get to them so I think it should be a little easier to get them
Response by map creator

Nikitan
on 12/25/2020
That's why they're 6 and 7 bonuses; they take a lot of time and effort to take
1 out of 1 person found this review helpful.
Review by
Dan Douglas

on 11/7/2021.
Not a very organized map, a bit too easy, but still a fun play.
0 out of 0 people found this review helpful.