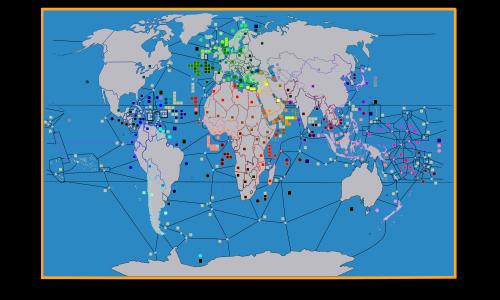 Big Earth - World Nations 2020
Unlocks at level 20 or with the
Mega Maps Pack
#Real World
#World
Created by
joeydavis761

(
all
)
Went public on 7/16/2020
Number of ratings: 34
Average rating: 2.7941 / 5
289 territories, 388 bonuses, 1 distribution mode
Description
Big Earth is a strategic map of 2020 Nations, dependencies, and territory contentions. My aim was to create a map similar to medium earth maps but with divisions based on Nation's borders and bonuses based on regions and subregions, comprised of geological, geopolitical, geographical, biogeographical, physiographical, cultural and yes, even economic influences.

Try your hand in a world domination strategy scenario to conquer the globe on Big Earth - World Nations 2020.

*Leveling rewards players with unlockables. Broadly, this allows players to alter the bonus sizes or remove them altogether, giving them scope to a virtually unlimited number of scenarios. Not high enough level? Get a friend or a fellow clan mate who is, to carve out the template you yourself have dreamed up. Imagine, conceive, transform the map and find that perfect balance you're trying to attain, whether genuinely, or for your own leisures!

Latest update includes balanced bonuses.

If you have any concerns regarding the map, contact me.