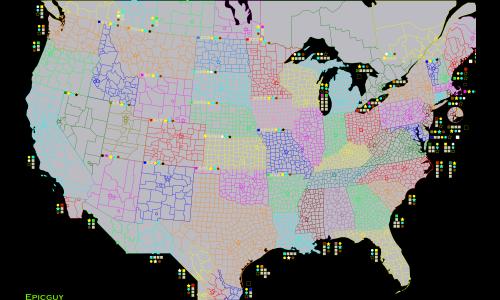 US County Map [Detailed]
Unlocks at level 54 or with the
Mega Maps Pack
#Real World
Created by
Epicguy
(
all
)
Went public on 6/12/2020
Number of ratings: 41
Average rating: 4.0975 / 5
3200 territories, 404 bonuses, 3 distribution modes
Description
This is a map of the US counties for each state as well as state capitals and the largest cities in each state, it is accurate to the closest detail possible. This map is based off of a very accurate and detailed map and the bonuses are referenced from "United States Big [3.1K]" created by rashaz and updated by Gunz.

V.1.1 - Updated 8/5/2020. Added in Canada and Mexico, added in missing connections.

V.1.2 - Plan to address any bugs, mistakes, and errors brought up. Adding in more Distribution Modes and Scenarios.