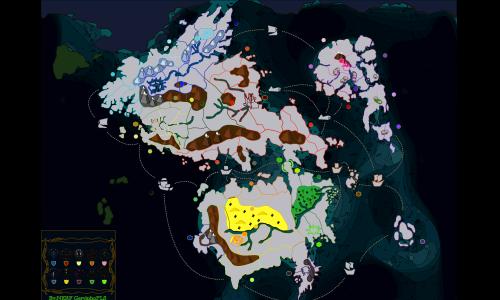 Runeterra
#Fictional
Created by
Pretorian Leonida
(
all
)
Went public on 5/8/2020
Number of ratings: 29
Average rating: 3.6551 / 5
119 territories, 51 bonuses, 6 distribution modes
Description
Hi everyone! This map is Runeterra, the world of League of Legends. I tried my best to represent the world of my favourite game, which i think perfectly fits a Risiko-style game.
Hope you enjoy!

---
Important: This is a fan project and every aspect of this map is IP of Riot Games.
This map was created under Riot Games' "Legal Jibber Jabber" policy using assets owned by Riot Games. Riot Games does not endorse or sponsor this project.