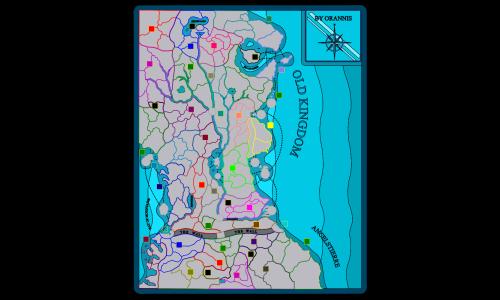 Old Kingdom
Unlocks at level 5 or with the
Mega Maps Pack
Created by
Orannis
(
all
)
Went public on 5/19/2020
Number of ratings: 16
Average rating: 4.062 / 5
166 territories, 38 bonuses, 0 distribution modes
Description
Map from the Old Kingdom series, by Garth Nix. Added my own flavours here and there for strategical purposes.

Thanks to [NL] Stan Smolders, Raxor117, Sea2.0, Kill the enemy, and im_iftikhar1 for testing!
Reviews
Review by
NcSnipe
on 5/19/2020.
Great map
2 out of 2 people found this review helpful.
Review by
Roger de Flor
on 5/28/2020.
Great aesthetics and varied landscape that makes for way more interesting gameplay, a textbook example of what an awesome map should be like. Nice work!
0 out of 0 people found this review helpful.