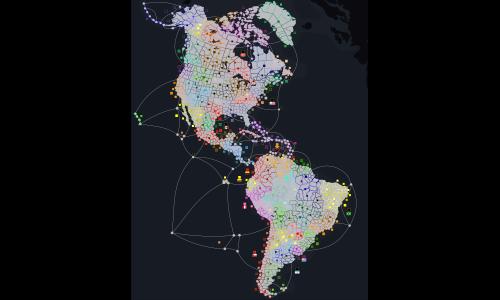 The Americas
Unlocks at level 10 or with the
Mega Maps Pack
#Real World
Created by
RainB00ts
(
all
)
Went public on 6/4/2020
Number of ratings: 80
Average rating: 4.2625 / 5
1135 territories, 293 bonuses, 3 distribution modes
Description
Based on https://en.wikipedia.org/wiki/Americas#/media/File:N&SAmerica-pol.jpg this is the first big map of the Americas designed for warlight, and also the only map of the Americas with accurate political borders.

You will have to excuse some distortions, as country subdivisions had to be traced BY EYE without a proper map source! Just like with my Arctic map. Wow.

This map should work for any kind of gameplay, standard or diplomacy.

MOTW Week 280 Winner
October 2021 - changed background color slightly, fixed some obvious distortions
October 2022 - consolidated Canadian Prairies bonus, bigger bonus links for superbonuses to help differentiation, and flags added for major countries.