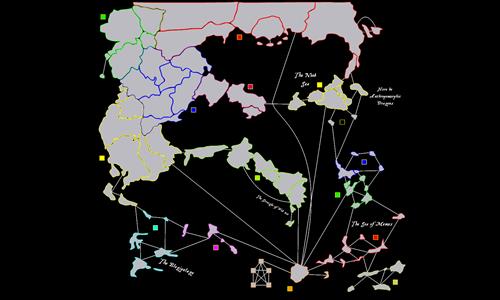 Online Communities
Created by
Unyoto

(
all
)
Went public on 11/25/2010
Number of ratings: 69
Average rating: 3.0869 / 5
90 territories, 15 bonuses, 0 distribution modes
Description
A nod to XKCD's excellent comic (slightly modified for 2010).
Reviews
Review by
SamStone

on 3/16/2012.
Take wikipedia.... if you can defend it you will win
6 out of 6 people found this review helpful.
Review by
TheFlowerCitySavage
on 6/29/2012.
Hilarious and downright fun to play for the Facebook Generation. Get alot of players for this one. It's awesome but quite difficult depending on where you start. *Spoiler Alert*, basically if you are in control of Wikipedia you are at a point of authority.
3 out of 3 people found this review helpful.