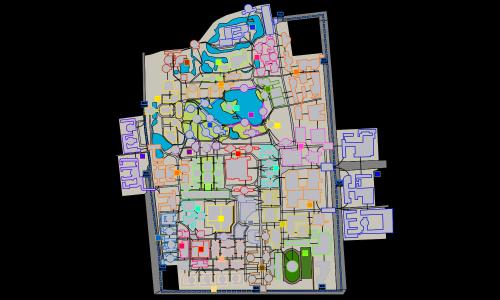 Peking University
#Real World
Created by

Sang
(
all
)
Went public on 3/31/2020
Number of ratings: 54
Average rating: 3.9814 / 5
145 territories, 32 bonuses, 1 distribution mode
Description
The Main Campus (Yanyuan Campus) of Peking University, China.

Note: the design of bus route allows you to attack next bus stop from one under your control immediately.

The map has been updated to Ver. 1.2. A lot of connection mistakes were repaired.

-------------------------------------------------------

This map is based on the real map of PKU but it had never been and won't be a map in real world. The bus route is a combination of several routes which actually exist. As for the buildings, some of them are still being built, while some have been already disappear. Therefore, I believe this map is how PKU should've looked in our mind. I hope you can enjoy this map and if there is an opportunity, I hope you can come to Beijing and go sightseeing in this beautiful campus.

Thanks everyone and my friends for playing and supporting. Specially thanks "Arsene Wenger" who has already graduated from PKU for assisting, debugging and introducing this fantastic game to me.