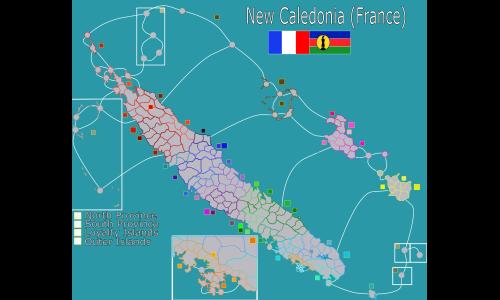 New Caledonia (France)
Created by
[NL] Hendrik
(
all
)
Went public on 4/13/2020
Number of ratings: 20
Average rating: 3.8 / 5
203 territories, 59 bonuses, 5 distribution modes
Description
A map of the French overseas territory of New Caledonia, located in Oceania.
Population: 271.407
Area: 18.576km2
Population density: 14,5 inhabitants/km2
Reviews
Review by

NinjaNic

on 4/15/2020.
Very pretty map! Will definitely play soon. Recommendation: Combine the territories in the Noumea bonus with the blue territories they correspond too.
Response by map creator
[NL] Hendrik
on 5/4/2020
Thank you for your useful feedback! I will change the Noumea bonus as soon as possible.
1 out of 1 person found this review helpful.