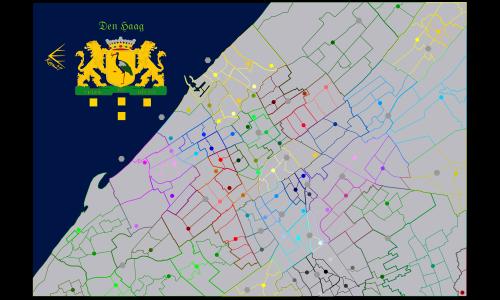 Den Haag Big
Unlocks at level 27 or with the
Mega Maps Pack
#Real World
#Local
Created by
Koen27
(
all
)
Went public on 3/26/2020
Number of ratings: 14
Average rating: 3.7142 / 5
306 territories, 108 bonuses, 0 distribution modes
Description
Den Haag Big by Koen27

(my 9th map)

This is a map of Den Haag (The Hague) and its surrounding areas, and smaller cities.
Reviews
Review by
Krulle
on 3/27/2020.
Ik dacht dat kaarten van Den Haag juist niet naar Noorden laten zien?

https://www.omroepwest.nl/nieuws/3729129/De-kaart-van-Den-Haag-is-als-een-Zwitsers-zakmes :
'Vroeger zetten we de Noordzee bovenaan de kaarten om papier te besparen, zo kwamen ook de randgemeenten niet teveel in kaart te liggen.

;)

Bedankt Koen!
Response by map creator
Koen27
on 5/20/2020
Geen probleem. Het was best leuk om deze kaart te maken en maar van Den Haag en omstreken te weten te komen. En ja het klopt dat Den Haag eigenlijk met de zee boven moet.
1 out of 1 person found this review helpful.