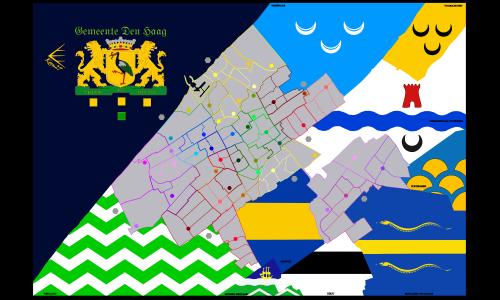 Den Haag
Unlocks at level 27 or with the
Mega Maps Pack
Created by
Koen27
(
all
)
Went public on 2/3/2020
Number of ratings: 14
Average rating: 3.7857 / 5
114 territories, 56 bonuses, 0 distribution modes
Description
Den Haag by Koen27

This is a map took me two days to make. It is a map of the city of Den Haag (The Hague), located in Zuid Holland (South Holland) in The Netherlands. Den Haag is also the provincial capital and third largest city of The Netherlands.

The surrounding areas (gemeentes) are displayed with their flags on their respective territories, and the names of these gemeentes on it.

It is a tactical map, made for interesting 1v1, FFA or team games. Not really for diplomacy games.