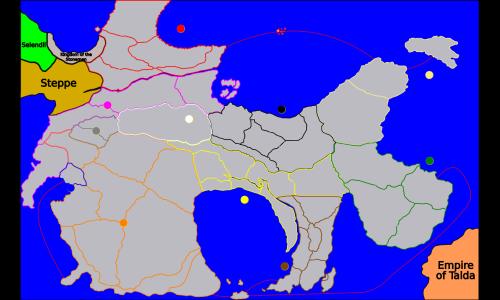 Ismanga (small)
Unlocks at level 23 or with the
Mega Maps Pack
#Fictional
Created by
Onyx

(
all
)
Went public on 3/2/2020
Number of ratings: 16
Average rating: 3.1875 / 5
51 territories, 11 bonuses, 0 distribution modes
Description
Map of the Continent Ismanga, from the French Wattpad story "Aigles".
The map got updated in the story after its rework to fit with political issues and global cultural and religious distribution.
So here is the new version.
Reviews
Review by

JK_3

on 3/16/2020.
Map is cool, negative bonus in the middle is a nice touch. But having the large bonuses on the bottom/right of the map and having the small bonuses on the top/left makes the map unbalanced.
0 out of 0 people found this review helpful.