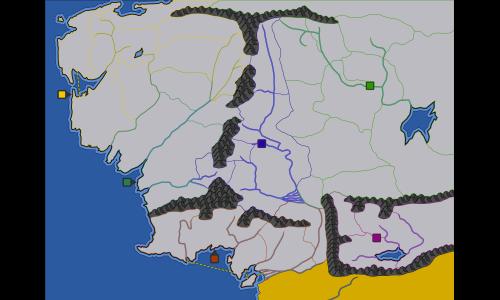 Middle-earth R.I.S.K.
Created by
Colion
(
all
)
Went public on 12/30/2019
Number of ratings: 6
Average rating: TBD (needs 10 ratings)
42 territories, 6 bonuses, 0 distribution modes
Description
A remake of Hasbro's classic R.I.S.K. board game, in the style of Tolkien's Middle-earth.
Reviews
Review by
Koen27
on 1/2/2020.
Why does this map look so deformed? I mean the details look nice but the map of Middle Earth is just... wow
Response by map creator
Colion
on 1/4/2020
I wanted to capture the RISK-esque style of deformation. The main reason is to keep the general border recognisable, but all the territories roughly equal in visual importance.
0 out of 0 people found this review helpful.