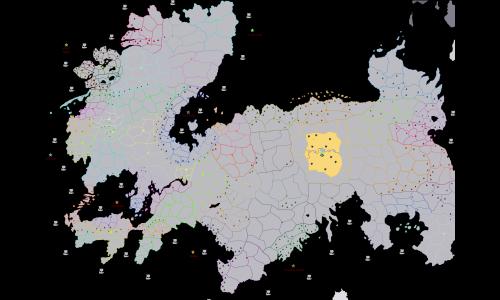 World of Malazan - Lether
Unlocks at level 31 or with the
Mega Maps Pack
#Fictional
Created by
EndlessFlame27
(
all
)
Went public on 1/16/2020
Number of ratings: 20
Average rating: 4.05 / 5
548 territories, 78 bonuses, 1 distribution mode
Description
The continent of Lether, from the Malazan Book of the Fallen.
Reviews
Review by

Colion
on 1/20/2020.
Why would you release a half complete map? It hurts me physically and mentally. I will never recover from the wounds the "Coming Soon" has inflicted, and my soul shall be sent to suffer for all of eternity for witnessing such a disgrace.

The other half of the map is fun
Response by map creator
EndlessFlame27
on 1/24/2020
Apologies for mortally wounding you so. :)

I should probably change it to "coming later", tbh - I only released it now, since it'll be a long while 'till the other half is added.

I thought it best to simply release what was done so far, as it works completely fine as a finished section, even without the eastern wastes. Unfortunately, this decision seems to have damned your soul, so sorry about that.

(The map is finished, though - I should probably remove the coming soon, since it implies that the other half is actually going to be added. Which it was, originally. Still, I'm complete with the main map here, so I think it's fine to make it public.)
3 out of 3 people found this review helpful.