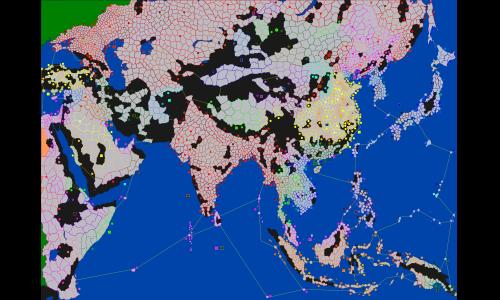 Hearts of Iron IV - Asian theatre
Unlocks at level 25 or with the
Mega Maps Pack
#Real World
#WW2
#Asia
Created by

[NL] Goldtank

(
all
)
Went public on 3/19/2020
Number of ratings: 58
Average rating: 4.1551 / 5
2834 territories, 530 bonuses, 0 distribution modes
Description
this map is based on the game Hearts of Iron IV. Hearts of Iron IV is a war strategy video game developed and published by Paradox Interactive. Hearts of Iron IV is a grand strategy games focusing on World War II.
Production of this map started at the end of February 2019 and ended halfway March 2020

Thank to the Warzone MapMaking server on discord for helping me with some issues.
Also special thanks to IRiseYouFall for helping me testing this map.