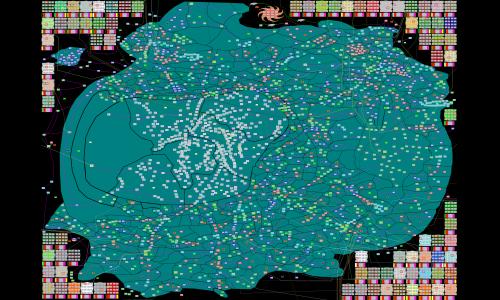 Star Wars Galactic Division
Unlocks at level 8 or with the
Mega Maps Pack
Created by

Dictator Polar Bear

(
all
)
Went public on 5/14/2019
Number of ratings: 16
Average rating: 3.6875 / 5
3082 territories, 652 bonuses, 5 distribution modes
Description
A project that I've been working on for a few months. I decided to get a creative and add entire planet territories to the map, this is because I think it will be cool to have your leader during Commander games on the planet, instead of hanging out in the space lanes. This also means planetary campaigns! (obviously) but there's also other things than planets, like the Death Star, StarKiller Base, the Yuuzhan Vong, and more. This allows more options in Scenario building!

I put a lot of effort into this map, constantly pushing the limit on the amount of space allowed for a map to ultimately end up with this.

Lastly sorry about the lines throughout the map however they are required to have the planets. No real alternative was available.
Reviews
Review by
EvilD55
on 7/26/2019.
Best. Map. Ever. two pink lines don't go where they say they go but it just makes things interesting. Long deadends to upset your plans but are easily defendable. Endless games to be played.

1 out of 1 person found this review helpful.
cool map but it can sometimes take way to long to get anywhere with a game. really like the star wars theme tho.
1 out of 1 person found this review helpful.