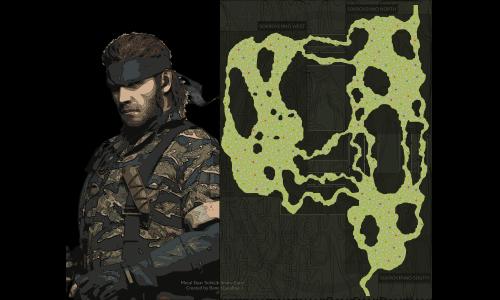 Metal Gear Solid 3: Snake Eater
Created by
AbsolutelyEthan

(
all
)
Went public on 11/27/2018
Number of ratings: 23
Average rating: 3.7391 / 5
460 territories, 113 bonuses, 0 distribution modes
Description
Based off the 2004 PlayStation 2 game of the same name. The map depicts The 3 areas you fight the aged sniper, 'The End'. The map's art may contain some easter eggs, both easy and hard.

There is an unfixable visual issue that occurs when playing in Flash mode. I reccomend playing this map in UJS or the standalone Unity app.
Reviews
Review by
The General
on 6/2/2019.
This map made me Cumpster
1 out of 1 person found this review helpful.
Review by
FizzerYudoDisBB
on 12/2/2018.
KOJIMAAAAAAAAAAAAAAAAAAAAAAAAAAAAAAAAAAAAAAAAAAAAAAAAA
3 out of 6 people found this review helpful.