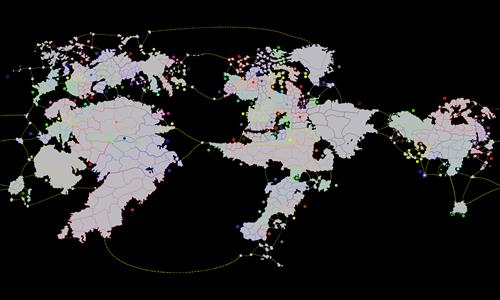 The Democratic Socialist Assembly
Created by
Student Loan Debt
(
all
)
Went public on 3/14/2018
Number of ratings: 15
Average rating: 3.4 / 5
708 territories, 102 bonuses, 4 distribution modes
Description
This is a map of the Democratic Socialist Assembly region on the game NationStates. Mostly made this just for those in the region to be able to play. If any Warzone players want to play, alrighty. Go ahead.

This is based on the March 1st map update.
Reviews
Review by
Nathan

on 3/20/2018.
It's an enjoyable map, but the balance of bonus ratios is way off. Take note of this when setting up your games.
Response by map creator
Student Loan Debt
on 3/21/2018
This is based on a role-playing game. Bonuses are based on populations in the country in the RPG.
0 out of 0 people found this review helpful.