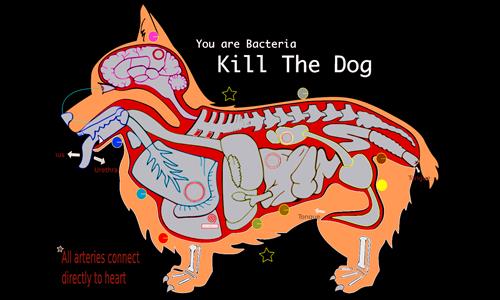 Kill The Dog!
#Novelty
Created by
Bertie
(
all
)
Went public on 2/5/2018
Number of ratings: 33
Average rating: 3.2121 / 5
53 territories, 11 bonuses, 0 distribution modes
Description
You are different bacteria battling to infect different organs of your canine host. Gain bonuses and super bonuses for taking over entire systems.