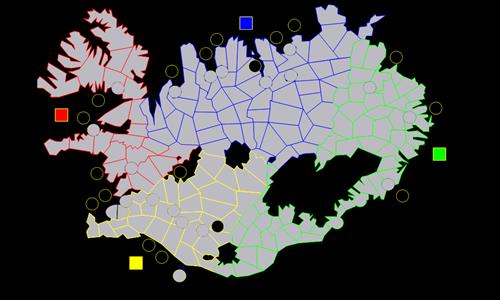 Icelandic Commonwealth
Unlocks at level 33 or with the
Mega Maps Pack
#Real World
Created by

iamtaller
(
all
)
Went public on 11/3/2017
Number of ratings: 17
Average rating: 3.2941 / 5
184 territories, 22 bonuses, 1 distribution mode
Description
Medieval Iceland.
Reviews
Review by
Clint Eastwood
on 3/17/2018.
I'm a sucker for Iceland maps. That said, I only rated this map 3/5 for multiple reasons, the two main ones being:
1. The bonuses are for too large for any style of gameplay, really---whether it be diplomacy or strategic.
2. The borders are a little sloppy.

Don't worry, I made both of those mistakes on my first map as well. Fix those two things (and add blue water, that's always nice) and your next map has the potential to be 4-5 stars.

TL;DR: Map's not as good as it could be, but it's a great start.
3 out of 3 people found this review helpful.
Review by
Tetsushi
on 11/4/2017.
無作為配置で開始すると、南西~南部地方に初期位置が固まってしまうのが惜しいです。
AIを滅ぼしても全土を支配出来ないのは残念ですね。
0 out of 2 people found this review helpful.