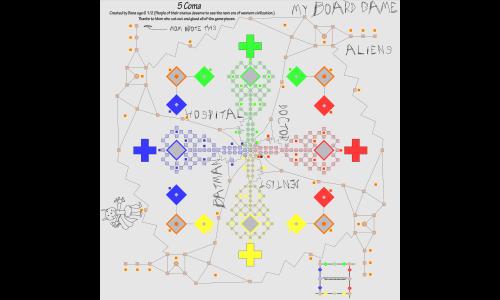 5 Coma
#Novelty
Created by

AbsolutelyEthan

(
all
)
Went public on 7/12/2018
Number of ratings: 28
Average rating: 3.6785 / 5
289 territories, 85 bonuses, 1 distribution mode
Description
An Evolution of my 4 Coma map (warlight.net/Map/17022-4-Coma).
and my 6 Coma map (warlight.net/Map/18276-6-Coma)

The idea is to have 4 players layouts exactly the same, and introduce 1 new player that will play differently, yet still be balanced with the other 4.

Designed for a 5FFA, use the main distribution mode "5coma".

There is a 'key' in the bottom right of the map explaining teleporters.