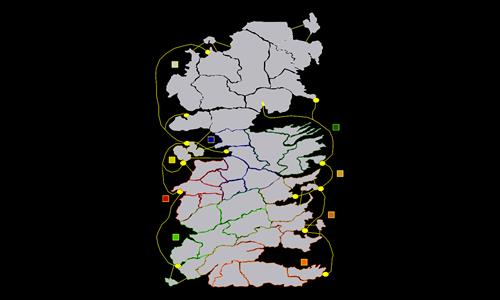 Westeros small
Unlocks at level 2 or with the
Mega Maps Pack
Created by
Barnus
(
all
)
Went public on 9/12/2017
Number of ratings: 20
Average rating: 2.85 / 5
48 territories, 9 bonuses, 0 distribution modes
Description
The online version of the official Game Of Thrones Risk boardgame.
Reviews
Review by
Tasmanian Tone
on 6/10/2018.
I like these small maps. Sea invasions were an issue for me as those pesky Iron islanders really became a pain in my B--. Well done map makers, this one was a challenge
1 out of 1 person found this review helpful.
Review by
Simon
on 9/12/2018.
absolutely irratic. Everything is connected to everything, no fun to play at all
0 out of 0 people found this review helpful.