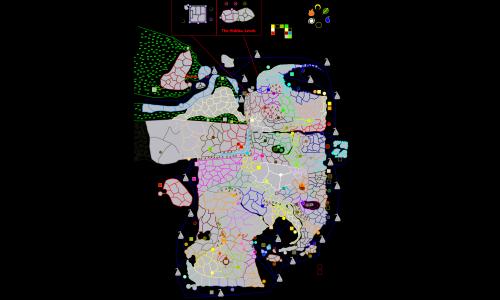 Ismanga
Unlocks at level 15 or with the
Mega Maps Pack
#Fictional
Created by
Onyx

(
all
)
Went public on 8/30/2017
Number of ratings: 21
Average rating: 3.9047 / 5
656 territories, 129 bonuses, 6 distribution modes
Description
This map represents the continent "Ismanga", from the French Wattpad story "Aigles" ("Eagles").
It is populated by Humans, Elves and Stonemen. Most humans live in the Holy-Empire.
People are very often fighting because of their religions, because they want to gain more territories from their neighbours, or even just for fun...
Lots of areas are still unexplored by Humans, such as Red Island, western parts of both the Steppe and Selendil, as well as the ocean.

Be careful with some bonuses (like Unicorn or Elves). They are that way to try to respect how they are in the story. For some distributions I recommend you to use the "limit territories" tool because sometimes slots are quite unbalanced compared to others.

I hope you will have fun playing games on this map.
Reviews
Review by
JamesBHamster
on 6/17/2019.
The portions of the map I can play are great! However! There seems to be a line down about 1/4 the distance from the western side of the map that makes territories unselectable left of that line.
Response by map creator
Onyx

on 1/12/2020
You're right. I'm just sad about it because Warzone changed maps format after this map was released. It does not actually fit the new format, which is why its western part has been cut.
I have tried to fix it, but it seems I can't just upload a new version and I should rebuild the entire map for this. And at the moment I have no time left to do so...
I apologize then for this major issue, and thank you for your review. I hope you still had fun playing on my first map!

Edit: Problem now fixed!
1 out of 1 person found this review helpful.