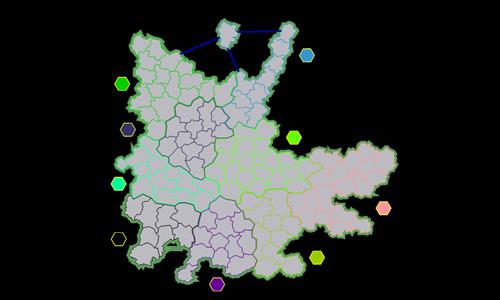 Creation
Unlocks at level 47 or with the
Mega Maps Pack
#Fictional
Created by
Nimraes
(
all
)
Went public on 5/1/2017
Number of ratings: 16
Average rating: 3.0625 / 5
119 territories, 9 bonuses, 1 distribution mode
Description
This is my first map that I ever created here, and finished it. Please send some feedback, but before that, thanks to Ninja Nic and his tutorials.



This is one of the first islands that ever arouse from the Everlasting Sea. It was fast populated by humnas and it became a monopole, center of civisation. But war was not far, and corruped this lands, destroying them.

Arise and lead armies to counqer new territories and be a new Empire abouve other.
Reviews
Review by
Clint Eastwood
on 5/1/2017.
Visually, it's an excellent map. However, the bonuses are far too large for the map to work well for strategy. Some bonuses need to be divided in halves, or even thirds. Ideally, a bonus should range anywhere between 2-10 territories (depending on the map size). I do really like the map though, so I would give it a 3/5. However, this is your first map, and it's a damn good one considering that, so I'm rating it 4/5. It would get a 5/5 if not for the bonus sizes.
PS: Blue water is always nice as well.
4 out of 4 people found this review helpful.
Review by
Nathan

on 5/1/2017.
Nice map, but I agree completely with Clint.
2 out of 2 people found this review helpful.