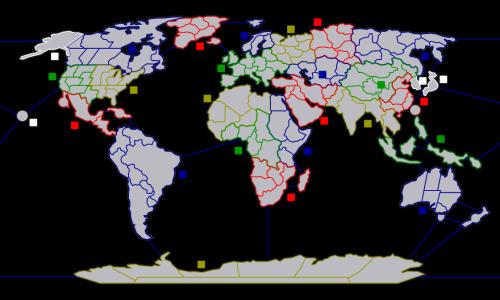 [New] Earth
#Real World
#World
Created by

NinjaNic

(
all
)
Went public on 3/6/2017
Number of ratings: 31
Average rating: 3.5806 / 5
153 territories, 27 bonuses, 2 distribution modes
Description
An exact remake of the map we all know and love.
Reviews
Review by
Clint Eastwood
on 3/6/2017.
Excellent visual improvement from the previous map. The borders are much cleaner. I love it.
Response by map creator

NinjaNic

on 3/7/2017
Thank you! That's what I was going for.
4 out of 7 people found this review helpful.
Review by
Lezter2411
on 7/15/2018.
More territories
1 out of 1 person found this review helpful.