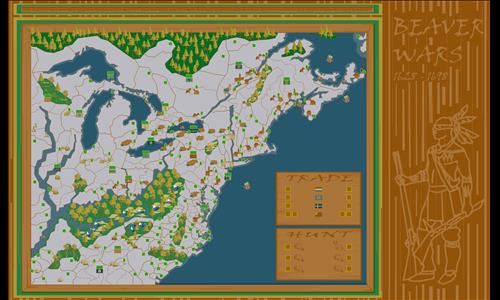 Beaver Wars
Unlocks at level 13 or with the
Mega Maps Pack
Created by
Murk

(
all
)
Went public on 5/19/2017
Number of ratings: 57
Average rating: 4.0701 / 5
242 territories, 164 bonuses, 5 distribution modes
Description
The Beaver Wars were a series of wars fought between 1628 and 1698 in eastern North America.

The Iroquois Confederacy had a lucrative trade with early Dutch (and later, English) settlers: to trade beaver pelts for guns. It didn't take long for the Iroquois to completely deplete their beaver populations.
No problem, though, because they had guns now - guns they could use to wage war on other nearby tribes, take their lands and their beavers, trade those for more guns, and wage more wars.

Their enemies, however, had their own beaver trade going on, with the French, the English or the Swedish.
Before long, the entire region was engulfed in almost a century of bloody war between different Confederacies and European settlements. Casualties ranged deep into the thousands.