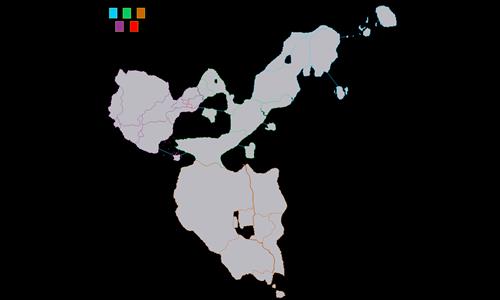 Allied States Of TillyBurg
Unlocks at level 4 or with the
Mega Maps Pack
#Fictional
Created by
TheCatGuy
(
all
)
Went public on 2/7/2017
Number of ratings: 20
Average rating: 2.9 / 5
37 territories, 5 bonuses, 0 distribution modes
Description
A Custom Map Based Off Of My Imagination, Enjoy!
Reviews
Review by
Nathan

on 2/8/2017.
While visually interesting, this map suffers from a lack of balance. The northeast and south are too isolated and lend themselves to a ho-hum game of turtling.
Response by map creator
TheCatGuy
on 2/16/2017
Fixed, hopefully this helps, will take a day or two to update though, enjoy

1 out of 1 person found this review helpful.
Review by
Daryle
on 2/12/2017.
great game to play multiplayer. perfect amount of backdoors
0 out of 0 people found this review helpful.