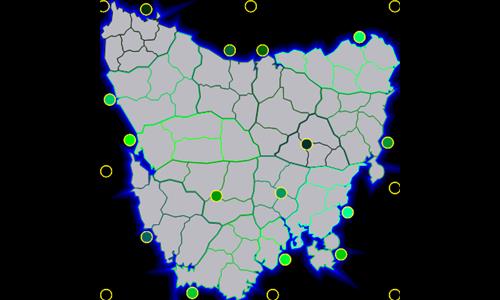 Tasmania
Unlocks at level 36 or with the
Mega Maps Pack
#Real World
Created by
Clint Eastwood
(
all
)
Went public on 1/5/2017
Number of ratings: 19
Average rating: 3.4736 / 5
67 territories, 23 bonuses, 0 distribution modes
Description
Figured it was about time Tasmania should have its own map.

#4
Reviews
Review by
[NL] Hendrik
on 1/6/2017.
Great map for a small game. It also looks great. I only think it's a shame that the second largest city of Tasmania, Launceston, is missing. And in the northwest, a bonus with 6 territories is worth 2. That's a little bit low. And the Tasmanian islands in the north (Flinders Island and King Island) are missing. But overall it's a good map, 4/5
Response by map creator
Clint Eastwood
on 1/6/2017
The bonuses are a bit lower than normal, but I, personally, like it that way. It makes defense harder and draws out the game more. Thanks!
2 out of 3 people found this review helpful.
Review by
Andalorium
on 2/17/2017.
Neat map, but the number of bonuses could increase I like the point value just have more with fewer territories.
0 out of 0 people found this review helpful.