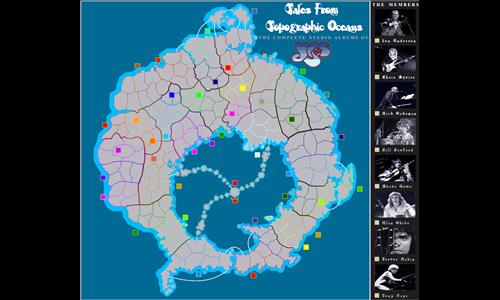 Tales from Topographic Oceans
Unlocks at level 21 or with the
Mega Maps Pack
#Fictional
Created by

AWESOMEGUY

(
all
)
Went public on 6/8/2017
Number of ratings: 129
Average rating: 3.9612 / 5
184 territories, 51 bonuses, 0 distribution modes
Description
AKA "Tales from Toby's Graphic Go-Karts."

This map is based off of the complete studio works of the British progressive rock band Yes: https://en.wikipedia.org/wiki/Yes_(band)

There might have also been some borrowing from Warhammer.

During the time this map was finalized, the following were completed:
* 10 run-throughs of DSOTM
* 20+ run-throughs of CttE
* 1/2 run-through of Union before I remembered how bad it was
* Somebody stole the orange I had been saving for weeks
* Yes got inducted into the RNRHOF after ~25 years of eligibility so I had to edit the map, which is my excuse for why it took so long. And no, it didn't take me 25 years to make this map.

Couldn't fit all 500 members into the right-hand table, so only those who were inducted into the RNRHOF are present ( the "Union" lineup). Also, don't zoom in too close to their faces unless you want to have nighmares tonight...