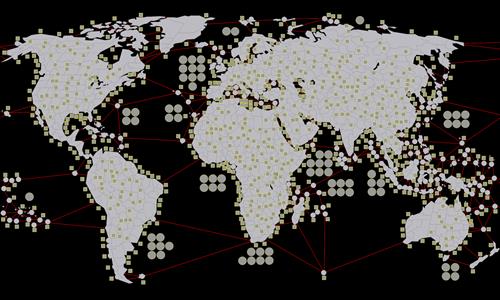 World Map (Diplo)
Unlocks at level 40 or with the
Mega Maps Pack
#Real World
#Diplomacy
#World
Created by

Baconsizzle1738
(
all
)
Went public on 10/2/2017
Number of ratings: 15
Average rating: 3.0666 / 5
765 territories, 836 bonuses, 1 distribution mode
Description
Best reccommended for diplo use only.
Reviews
Review by

Belgian Gentleman
on 10/10/2017.
I appreciate the effort and time that the map creator has put into this project, despite the map looking a little bit sloppy with all those rectangles. And the values of the bonusses aren't sometimes reliable and fit for diplomacy scenarios (Rhone Alps worth 10 and Cassablanca worth 100?!) At least you've put a considerable amount of patience and hard work into it and I respect that. But I'd not suggest to play diplomacy scenarios on this one.
9 out of 10 people found this review helpful.
Review by
Erzherzog

on 5/5/2020.
great map.
many connections, through the pacific as well. many states, many small islands.
good work.
1 out of 1 person found this review helpful.