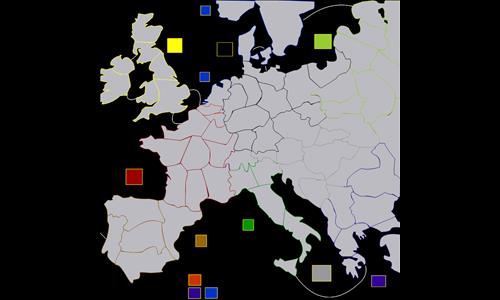 The Great War - Europe
#Real World
#Europe
Created by
Ser Andrei of Nín
(
all
)
Went public on 1/12/2012
Number of ratings: 106
Average rating: 3.4811 / 5
68 territories, 13 bonuses, 4 distribution modes
Description
This is a World War One Europe map.
It includes team-scenarios, for two or three teams of one or more players.

With more then one player in each team, communication becomes neccesary, because otherwise no-one will earn bonusses and the conflict will -apropriatly- end in stalemate.

Suggested settings: "The Great War-Nations", Neutral territories: 15 armies, Territories no player end up with: 3 armies, only blokkade cards.