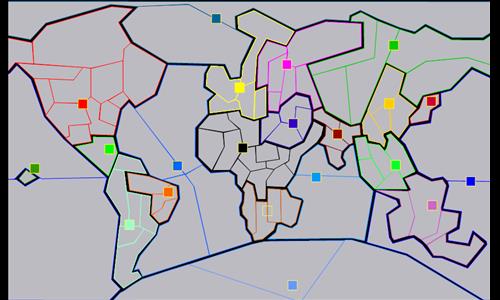 Borderless World Map
Created by
Leviathan
(
all
)
Went public on 11/7/2011
Number of ratings: 44
Average rating: 3.2727 / 5
91 territories, 21 bonuses, 0 distribution modes
Description
Territories are derived from roughly equal strength of urban development. Oceans are no barrier to movement - they are the keys to conquest and defence.
Reviews
Review by
stjacky
on 2/2/2016.
enjoy playing
1 out of 1 person found this review helpful.
Review by
Andalorium
on 3/23/2012.
i thought the idea sounded cool like if it was mapped after the axis and allies maps but it really did not impress me fun challenge but nothing more
1 out of 7 people found this review helpful.