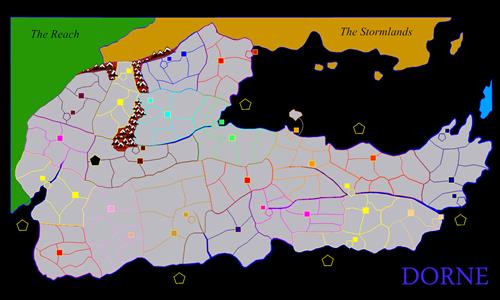 The Battle for Dorne
Unlocks at level 28 or with the
Mega Maps Pack
#Fictional
Created by

{N.W.} TheLegend
(
all
)
Went public on 7/29/2016
Number of ratings: 29
Average rating: 3.6896 / 5
145 territories, 44 bonuses, 2 distribution modes
Description
This is my first attempt at a map, so please be gentle.

I designed this as a ffa (free for all) map of Dorne, good for either 1v1 or 2v2. Not sure how much sense it would make to have more than 4 people on this small of a map.

I am hoping that this will be the first in a series of ffa maps of the Seven Kingdoms from the Game of Thrones. I also plan to do diplo versions (much larger) of each Kingdom.

I hope you enjoy it and any feedback would be greatly appreciated!