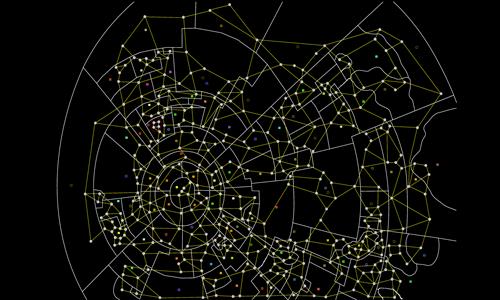 Warhammer 40k Galaxy
Unlocks at level 5 or with the
Mega Maps Pack
Created by
Emperor Dao
(
all
)
Went public on 8/23/2016
Number of ratings: 26
Average rating: 3.038 / 5
367 territories, 86 bonuses, 2 distribution modes
Description
Map entirely based on the galaxy from the Warhammer 40k universe. Rather large and appears cut off, i can assure you that it is not and this is how the map is supposed to look like.
Inspired by Games Workshop and all credit truly belongs to them, i merely made the map for use in Warlight and cannot take credit for the names or creativity of the map. Everything is Warhammer and essentially belongs to Games Workshop.
Version 1.1 out now.
Each of the Segmentums are now mega bonuses, I am for some reason unable to give their old smaller regions an independent bonus, numerous have tried to help, no solution is available yet. Sorry for that guys.
1.2 out, my sincerest apologies once more, i left numerous links unmade, but, i have rectified that pretty big mess up.
Reviews
Review by
Nathan

on 8/23/2016.
I think this is a cool looking map, but I have rated it poorly for a variety of reasons.

1 - It's linear. Despite being circular in shape, this map actually plays like a crossword puzzle. It's tough to move across and it's tough to strategize by outflanking and the like. It needs more connections and fewer dead ends.

2 - The territories are too small. While understandable in a space map, it's really hard to see what's going on without zooming way out - at which point you can't see what's going on. :) Mr. Oobling's Interplanetary map provides a much more favorable scale for territories.

3 - Some of the bonus boundaries don't make sense. There may be a Warhammer reason why Saim-Hann and Bork, e.g., are part of a bonus but are divided off by walls from that bonus, but I don't see a Warlight reason.

4 - It gets dull. Without superbonuses, there is little excitement mid- to end-game, as very few moves will carry much risk or reward. Instead, victory (or defeat) feels inevitable ... forever.
5 out of 5 people found this review helpful.
Review by
Federal Redpist
on 2/27/2017.
Big nice looking but confusing
0 out of 0 people found this review helpful.
Review by
Andalorium
on 8/24/2016.
Good map, Solid concept, though it would be nicer to have slightly bigger regions to be able to accurately read the number of units, but all in all well done
0 out of 1 person found this review helpful.