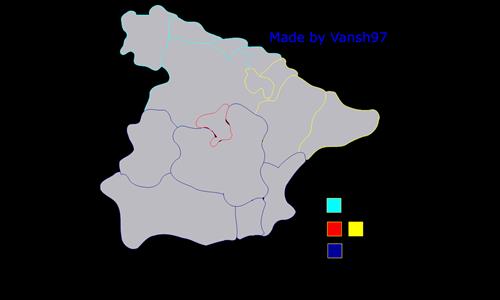 Spainish Regions
Unlocks at level 5 or with the
Mega Maps Pack
Created by
vansh97
(
all
)
Went public on 5/23/2016
Number of ratings: 15
Average rating: 1.8666 / 5
15 territories, 4 bonuses, 1 distribution mode
Description
Hello Guys, this is my first map. The borders may be a bit shabby, I apologise for that but rate my map please and give suggestions on how to make this map and the future ones better.
Reviews
Review by
Andalorium
on 9/19/2016.
The borders create some visual issues at this point it appears the Castile and Leon, is between Cantabria
0 out of 0 people found this review helpful.