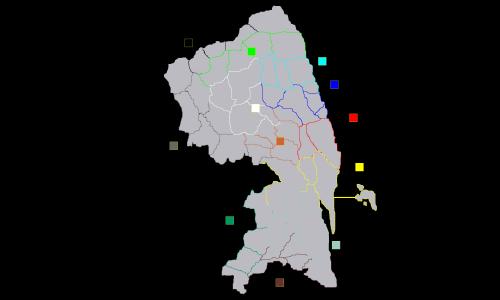 Great Yarmouth Borough
#Real World
Created by
Aaron
(
all
)
Went public on 4/3/2020
Number of ratings: 19
Average rating: 2.8421 / 5
53 territories, 12 bonuses, 0 distribution modes
Description
Great Yarmouth Borough is a local government district on the east Norfolk coast. Named after it's main town, Gt. Yarmouth, the borough contains a number of quiet villages and offers a direct route to The Broads.
Reviews
Review by
skunk940

on 4/3/2020.
A good wholesome Norfolk map.

But we all know North Norfolk District is better than Great Yarmouth Borough >:)
Response by map creator
Aaron
on 4/6/2020
Thank you for the review!

Haha, I'd like to think each has good things about them, though North Norfolk is lovely! ;)
2 out of 3 people found this review helpful.