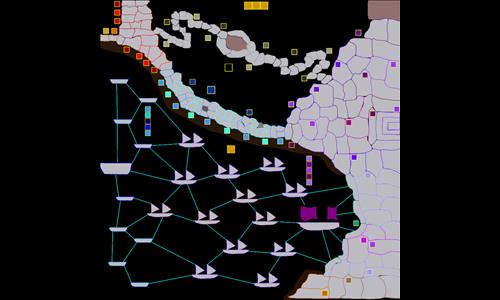 The 300 - Battle Of Thermopylae
Unlocks at level 14 or with the
Mega Maps Pack
#Real World
Created by

Robo Rampage
(
all
)
Went public on 3/28/2016
Number of ratings: 20
Average rating: 3.05 / 5
184 territories, 65 bonuses, 2 distribution modes
Description
Battle Of Thermopylae X Battle of Salamis
A recreation of the Spartans and Persians at Thermopylae with the Athenians as naval support.
Play as the Spartans, Persians or Athenians.

Go back to the 8th of September, 480 BC. The Persians have landed in the Malian Gulf, however history is different this time, the Spartans under Leonidas have reinforcements to assist in the battle from Sparta. However a storm has caused damage to the pathways up to the Hot Gates, the reinforcements are scattered trying to reach the Hot Gates. The Persians have landed and are ready to advance when the call of Athenian ships approaching from the Malian Gulf is heard, Xerxes is put in a position of indecision. Does attempt to push through the Spartan's and Free Greeks in the Hot Gates or re-open his escape route should he need it.