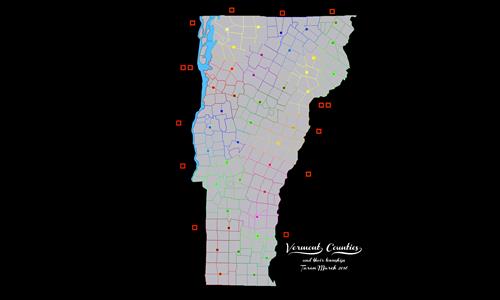 Vermont
Unlocks at level 12 or with the
Mega Maps Pack
#Real World
Created by

Taran
(
all
)
Went public on 3/28/2016
Number of ratings: 28
Average rating: 3.3928 / 5
255 territories, 54 bonuses, 1 distribution mode
Description
This map is of Vermont. If you don't know Vermont, it is one of the USA's 50 states. It is the 45th smallest in size, and the 49th smallest in population (Based on the 2010 Census).

The territories are the townships of the state, and the bonuses highlighted in red are the counties. The smaller bonuses are random divisons of inside the county.

Because this is my first published map, I would love some constructive criticism regarding it.

Last but not least, thanks to "The Baes <3" for helping me test this map.