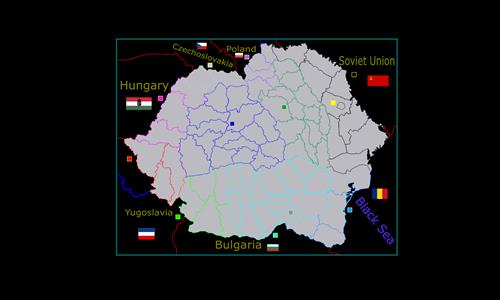 Grater Romania
Unlocks at level 2 or with the
Mega Maps Pack
#Real World
Created by
Cristialex01
(
all
)
Went public on 4/14/2016
Number of ratings: 22
Average rating: 2.8181 / 5
73 territories, 12 bonuses, 2 distribution modes
Description
This is a map of Romania in 1920 - 1940.
1.1 - Minor bug fixes.
1.2 - Conection between Campulung and Somes fixed.
1.3 - Conection between Cernauti and Radauti fixed.
1.4 - Flags were added.
Reviews
Review by
The Supreme Mugwump
on 8/24/2016.
Probably instead of "grater" "greater" was supposed to be used.
2 out of 2 people found this review helpful.
Review by
MrOobling
on 4/23/2016.
The bonuses vary too much in size. The players who start in the west tend to automatically win (in a two player game, someone who manages to take Dobrogea, Bucharest and Chisinau can do well).
1 out of 1 person found this review helpful.