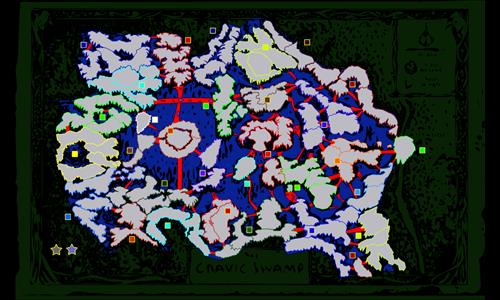 Gravic Swamp
Unlocks at level 53 or with the
Mega Maps Pack
#Novelty
Created by
Nackickwind
(
all
)
Went public on 8/14/2016
Number of ratings: 34
Average rating: 3.5 / 5
93 territories, 33 bonuses, 0 distribution modes
Description
Map based on http://brian-van-hunsel.deviantart.com/art/The-Gravic-Swamp-397125283

Connections between islands are seen through the shadows that connect them together, in order to make the map look more natural.

Until the purple nation attacked. Now every non-obvious connections is stark velvet.

And then the red nation attacked, changing those connections into a burning red. That's what version 1.2 is all about.