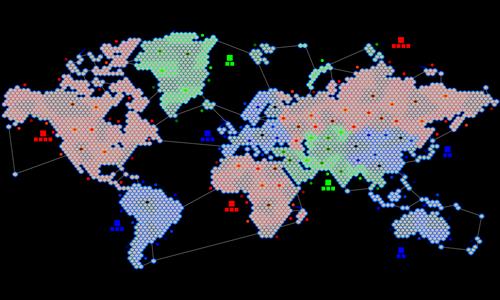 Hex Earth
#Real World
#World
#Novelty
Created by

NinjaNic

(
all
)
Went public on 1/2/2016
Number of ratings: 178
Average rating: 3.6966 / 5
3200 territories, 174 bonuses, 1 distribution mode
Description
Happy 2016 everyone!
Please enjoy a brutal game on the largest map on WarLight.
Sorry that many territories in Greenland and eastern Russia are labeled "Snow," I could not find anything no matter where I looked except for piles and piles of snow. So at least it's accurate.
Honestly, I made this map for the benefit of the WarLight community. I hope you guys enjoy, and please leave a comment if there's a missing connection or misspelling. I want this map to be the best it can be.
Thank you all so much!