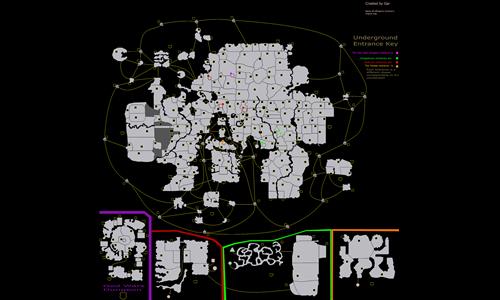 Runescape Diplomacy
Unlocks at level 20 or with the
Mega Maps Pack
#Fictional
Created by
Gar
(
all
)
Went public on 2/3/2016
Number of ratings: 18
Average rating: 3.0555 / 5
271 territories, 306 bonuses, 0 distribution modes
Description
Intended for diplomacy. I do not recommend for FFA, as it was not designed to be balanced.

Map is set for the modern day Runescape time period, bonuses would need to be modified for other time periods.

Features:
Negative bonuses on the God Wars Dungeon, slowing outside interference into the dungeon, and allowing the frozen door to withold Nex.
Or you can have it at 0, but it really doesn't deserve to be worth anything.

Areas of influence allow for easy custom scenario setup, and gives people who do not play Runescape an idea for the different areas.

Underground cities are added. It is important to note that the entrances are the SAME territory at top and bottom. This feature was necessary because these cities are not zoomed in upon, they are underground.
Reviews
Review by
MrOobling
on 4/23/2016.
Lovely map for Runescape fans however, there are a lot of missing connections and large sections which aren't connected well so most of the time, you will only have one or 2 neighbors who you can attack.
1 out of 1 person found this review helpful.
Review by

Timinator • apex

on 2/26/2016.
Lots of missing or wrong connections.
0 out of 0 people found this review helpful.