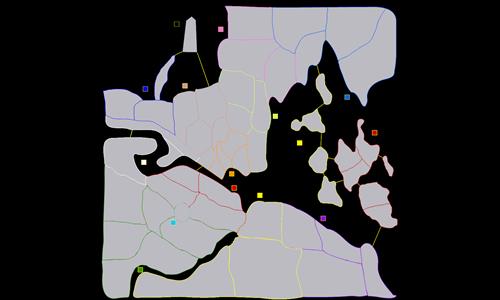 Smithslope
#Local
Created by
Pizzamedlingonsylt
(
all
)
Went public on 12/8/2015
Number of ratings: 36
Average rating: 3.2222 / 5
54 territories, 15 bonuses, 0 distribution modes
Description
This map is based on a real village in Sweden. This is my first try at map-making. Hope yall enjoy!
Reviews
Review by
Daryle
on 12/10/2015.
Had fun playing however there should be a few more connections like between forest two and forest one just to ensure that the armies have to be spread out more.
1 out of 1 person found this review helpful.