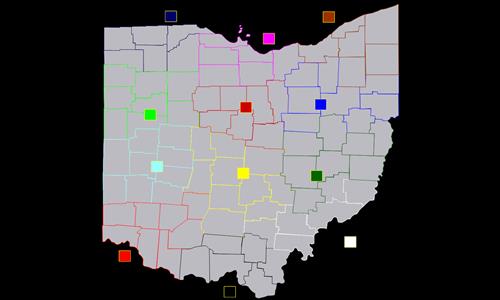 Ohio
Created by
alby_4593
(
all
)
Went public on 11/27/2011
Number of ratings: 77
Average rating: 3.4285 / 5
92 territories, 12 bonuses, 2 distribution modes
Description
The State of Ohio with all 88 counties plus 4 Lake Erie Islands.
Reviews
Review by
DarthEuchre
on 6/17/2012.
Need to fix the lack of connection between Noble and Belmont counties.
Response by map creator
alby_4593
on 8/25/2012
Thanks for the info. Fixed!
1 out of 1 person found this review helpful.
Review by
fuk u aziz
on 7/27/2014.
y
0 out of 2 people found this review helpful.