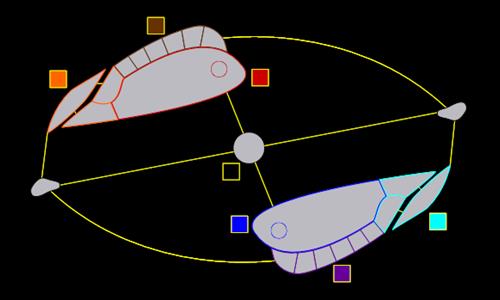 Symmetry
#Novelty
Created by
Strato1
(
all
)
Went public on 10/30/2015
Number of ratings: 32
Average rating: 3.1562 / 5
25 territories, 7 bonuses, 1 distribution mode
Description
Simplistic and symmetrical, designed to be played 1v1.

This is my first Warlight map. It was originally inspired by Yin & Yang, but for some reason (don't ask how or why, I don't know) it ended up looking like two fish.
Reviews
Review by

Olkani [PG]

on 11/1/2015.
To small but fine work
Response by map creator
Strato1
on 11/1/2015
I had meant it to be small. I mainly wanted a map for short (yet fun and strategic) games -- especially while waiting for a larger game to start.
0 out of 0 people found this review helpful.