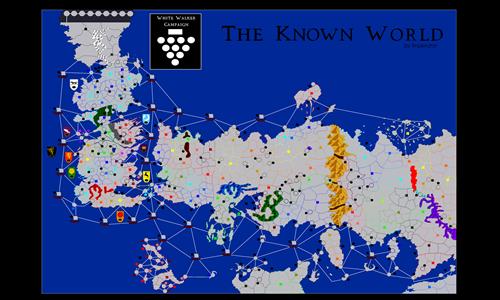 Game of Thrones - The Known World
Unlocks at level 11 or with the
Mega Maps Pack
#Fictional
Created by

Imperator
(
all
)
Went public on 10/22/2015
Number of ratings: 97
Average rating: 4.0103 / 5
789 territories, 337 bonuses, 4 distribution modes
Description
Alright, so I have recently finished watching "Game of Thrones", and I must say i'm a really big fan, so I decided it would be a lot of fun to make a map of it.

Yes, I realize that we already have Several good Game of Thrones maps, but I feel that there must be soemthing unique I can add to the scene, even if it is only a blue background.

I was really inspired by the "A Song of Westeros and the Free Cities" map, which has by far become my favorite map since I can finally play diplomacy games on it, and one of my goals was to recreat it on a worldwide scale.