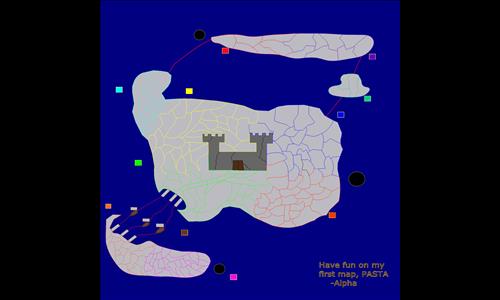 Ruins of P.A.S.T.A.
Unlocks at level 17 or with the
Mega Maps Pack
#Fictional
Created by
Alpha
(
all
)
Went public on 1/3/2017
Number of ratings: 17
Average rating: 2.647 / 5
204 territories, 14 bonuses, 0 distribution modes
Description
People in America got tired of a bunch of stupid laws and crap, so they settled their own country on an island in between America and Canada where they could setup an Oligarchy to run P.A.S.T.A. and live as they pleased. 20 years later in (2145 A.C.) all the nations of the world attacked P.A.S.T.A and destroyed the precious country of P.A.S.T.A. It's ruins still remain to this day.